Hyundai i20N £25k Hot Hatch Review: 0-60mph, Ride, Handling & Performance Test | Top Gear
페이지 정보
작성자
관리자

(171.♡.106.99)
댓글
0건
조회
45회
작성일

22-01-19 03:30
본문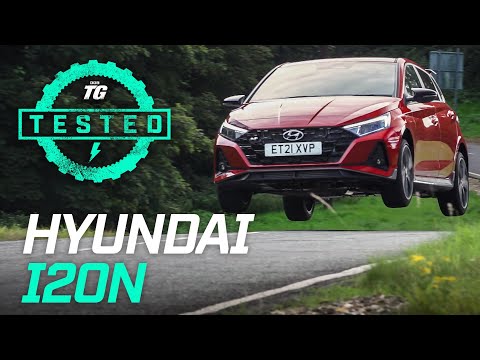 The Hyundai i20N has a tricky job in life: it's the follow-up to Hyundai's terrific first hot hatch (the family-sized i30N) and it's got to head into battle against the might of the spectacularly fun Ford Fiesta ST. And even the likes of Renault, Peugeot and Volkswagen have given up trying to knock the king of the small hot hatchbacks off its throne. Hyundai's trusting that a touchscreen bursting with tech, enough modes and set-up nerdery to last a lifetime and some very zig-zaggy styling will do the job, so now it's over to Top Gear Magazine's Serious Car Tester, Ollie Kew, to give the i20N a very close inspection.
Chapters:
0:00-0:34 Intro
0:35-1:02 What is it?
1:03-1:24 Exterior
1:25-1:49 Engine
1:50-2:17 Tech
2:18-2:48 N Mode/N Menu
2:49-3:08 Interior
3:09-4:45 Acceleration
4:46-5:04 Handbrake
5:05-6:20 Motorway test
6:21-7:07 Comfort
7:12-8:48 Handling
8:49-10:46 Verdict
Subscribe to Top Gear for more videos:
http://bit.ly/SubscribeToTopGear
WATCH MORE TOP GEAR TESTED:
https://bit.ly/3fBb43U
MORE ABOUT TOP GEAR:
Want to watch a bit of Top Gear on the internet? Welcome to the most comprehensive collection of official clips you'll find on YouTube. Whether you're searching for a caravan challenge, Ken Block in the Hoonicorn, cars versus fighter jets, Stig power laps or the latest Chris Harris Drives, you can find all the iconic films here.
Want to share your views with the team? Join our BBC Studios Voice:
https://www.bbcstudiosvoice.com/register
This is a commercial channel from BBC Studios.
Service & Feedback
https://www.bbcstudios.com/contact/contact-us/